Introduction:
When it comes to creating a safe and secure boundary for hockey rinks, welded wire fencing stands out as a top choice. With its numerous advantages, this type of fencing offers unmatched durability, visibility, and protection for players and spectators alike. In this article, we will delve into the detailed advantages of using welded wire fencing for hockey rinks.
1. Unrivaled Durability:
Welded wire fencing is known for its exceptional durability, making it the perfect choice for the intense environment of a hockey rink. Constructed by welding individual wires together, this type of fencing forms a sturdy and solid mesh structure. The welding process ensures that the wires stay firmly connected, even under heavy impact. Unlike traditional chain-link fencing, welded wire fencing does not sag, stretch, or easily sustain damage, making it a reliable long-term solution for any hockey rink.
2. Enhanced Safety for Players:
Safety should always be a top priority in any sports facility, and hockey rinks are no exception. Welded wire fencing provides a high level of player safety due to its strong and rigid structure. The tightly-woven mesh design effectively contains pucks within the rink, preventing them from flying into spectator areas or causing potential injuries. Additionally, the small apertures of the welded wire mesh ensure that players' equipment, such as sticks or helmets, cannot pass through, further reducing the risk of accidents during gameplay.
3. Optimal Visibility:
Clear visibility of the game is crucial for both players and spectators. Welded wire fencing offers excellent visibility due to its open and transparent design. Unlike solid barriers or walls, the mesh structure of welded wire fencing allows for unobstructed views of the rink from any angle. This ensures that everyone can follow the action without any hindrance, enhancing the overall experience of the game.
4. Low Maintenance: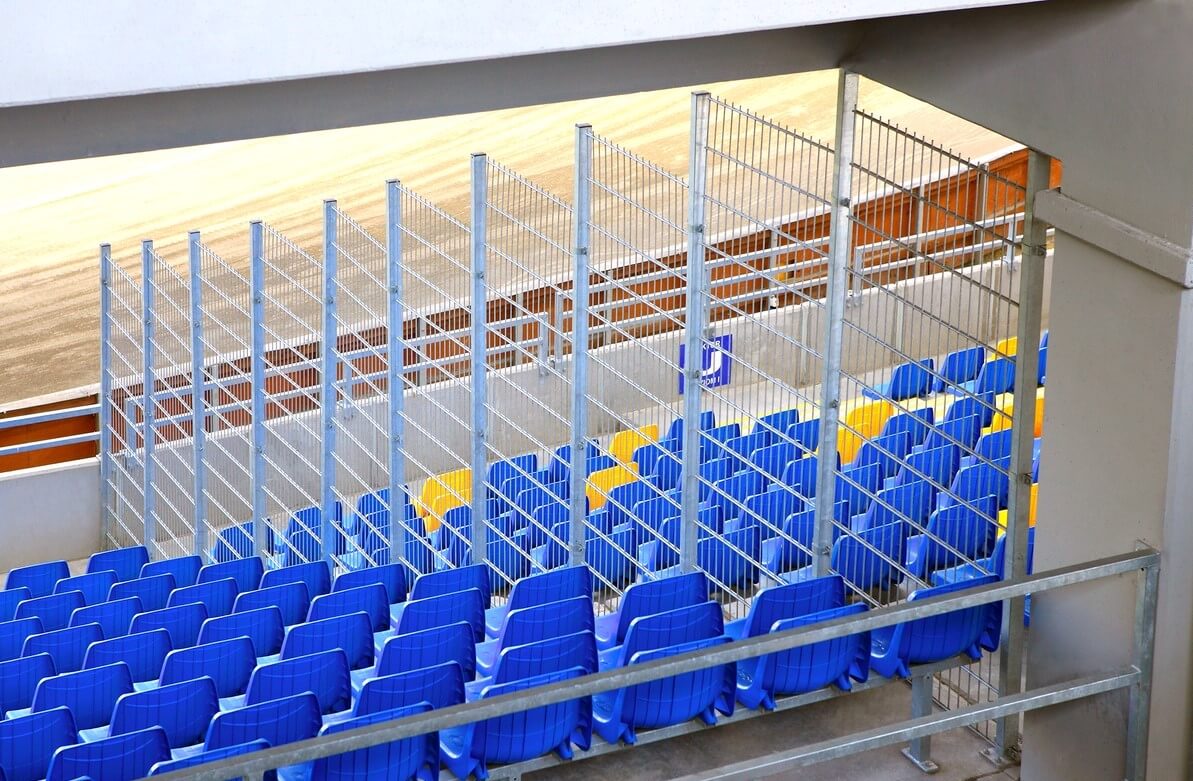 The beauty of welded wire fencing lies not only in its superior performance but also in its minimal maintenance requirements. The sturdy construction and high-quality materials of this fencing type make it resistant to corrosion, rust, and general wear and tear. This translates to reduced maintenance costs and time-consuming efforts. Regular cleaning and occasional inspections are generally all that is needed to keep welded wire fencing in optimal condition, allowing rink operators to focus more on the game itself.
5. Versatility in Design:
Welded wire fencing offers a wide range of design possibilities, allowing for customization according to specific needs and preferences. From varying mesh sizes to different colors, this type of fencing can be tailored to match the aesthetics of any hockey rink. Furthermore, it can be easily installed on different terrains, including uneven surfaces, ensuring a seamless integration with the existing infrastructure.
Conclusion:
Welded wire fencing has become the go-to solution for enhancing safety, durability, and visibility in hockey rinks. Its ability to withstand impact, contain pucks, and provide unobstructed views makes it an invaluable choice for any rink operator. Furthermore, the low maintenance requirements and design versatility make this fencing option even more appealing. When it comes to creating a secure and efficient boundary for hockey rinks, welded wire fencing stands tall as the top contender.