Introduction
As insecurity continues to pose a threat to our society, effective measures must be put in place to maintain safety and prevent unauthorized access to private properties, governmental facilities, and high-security areas. One such measure that has proven to be highly successful is the installation of razor wire fencing. This article aims to shed light on the various applications of razor wire fencing, highlighting its significance in various sectors of society.
1. Perimeter Security
Razor wire fencing is widely used to secure perimeters and prevent unauthorized entry. From residential properties to commercial areas, the installation of razor wire fencing acts as an effective deterrent for potential intruders. Its sharp-edged design coupled with the strong durability of the material ensures a formidable barrier that is difficult to breach. This form of fencing is particularly suitable for high-crime areas or locations prone to trespassing, as it provides an extra layer of security and offers peace of mind to property owners.
2. Correctional Facilities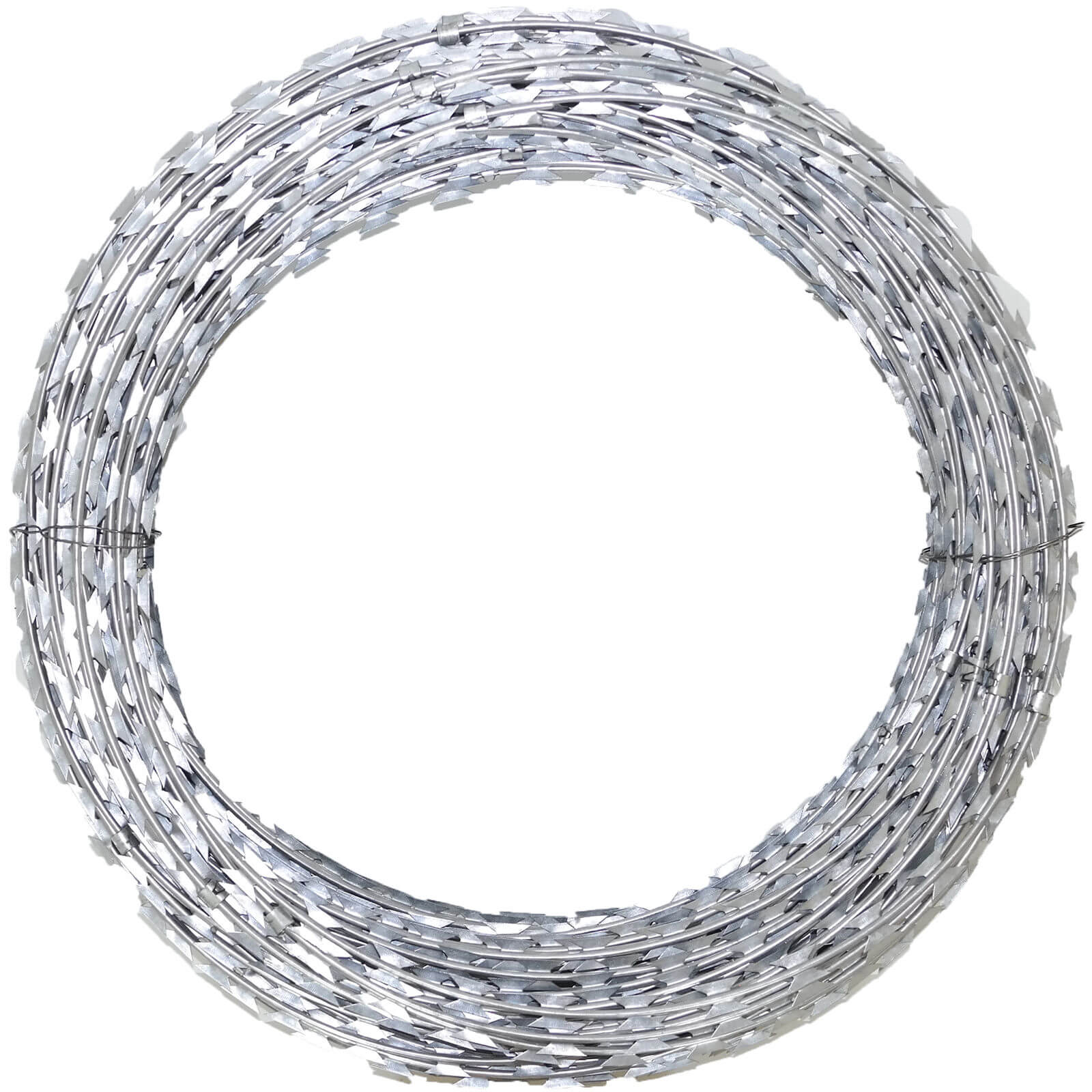 Correctional facilities, such as prisons and detention centers, require high-security measures to ensure public safety and prevent inmate escapes. Razor wire fencing has long been the go-to solution for such institutions, serving as an effective physical barrier to keep inmates within the confines of the facility. The presence of razor wire acts as a psychological deterrent, significantly reducing the risk of escape attempts. Additionally, the visibility of the razor wire sends a message to potential escapees, making them think twice before attempting any unlawful activity.
3. Military and Defense
In military and defense applications, the use of razor wire fencing is of paramount importance. It plays a critical role in safeguarding sensitive military installations, camps, and border areas. The design of the razor wire, featuring sharp blades and highly tensile wires, ensures maximum protection against unauthorized intrusion, thereby enhancing national security. The versatility of razor wire fencing allows it to be easily and quickly installed and dismantled, making it a preferred choice for military operations in temporary base camps or battlefield environments.
4. Industrial Sites and Warehouses
Industrial sites and warehouses often store valuable assets, equipment, and sensitive information. To protect these valuable resources from theft, vandalism, and unauthorized access, razor wire fencing offers an ideal security solution. Its installation around the perimeter of industrial facilities acts as a deterrent for potential burglars and intruders. The sharp blades of the razor wire make it extremely difficult for unauthorized individuals to scale the fence, providing an effective physical barrier to protect the assets and maintain the integrity of the facility.
5. Agricultural and Livestock Protection
Razor wire fencing is also widely used in agricultural settings to protect crops, livestock, and property from wildlife intrusion and theft. Rural areas often face challenges posed by wild animals that can destroy crops or harm livestock. The installation of razor wire fencing around the perimeter of farm areas acts as a strong deterrent, preventing unwanted wildlife from entering. The sharp blades of the razor wire ensure minimal damage to the fence while delivering maximum effectiveness against intruders.
Conclusion
In conclusion, razor wire fencing serves as a versatile and effective security solution across various sectors of society. Its ability to act as a physical deterrent, coupled with its durability and ease of installation, makes it a preferred choice for perimeter security, correctional facilities, military and defense applications, industrial sites, and agricultural areas. With the continuous advancements in razor wire technology, such fencing solutions will continue to evolve, offering enhanced security and protection for years to come. It is clear that understanding the different applications of razor wire fencing is essential in maintaining safety, preserving assets, and ensuring peace of mind for individuals and communities alike.