Introduction:
Security is a top concern for individuals and businesses alike, and a crucial aspect of maintaining security is installing high-quality fencing. Security fence panels come in various types, each designed to serve specific purposes and meet unique security needs. In this article, we will explore the different types of security fence panels, their features, and their applications. By gaining a comprehensive understanding of these options, you can make an informed decision when it comes to protecting your property.
1. Chain-Link Fence Panels:
Chain-link fence panels are one of the most popular options for securing various properties. These panels consist of interwoven steel wires that create a diamond pattern. They are durable, highly versatile, and relatively cost-effective. Chain-link fence panels are commonly used in residential, commercial, and industrial settings due to their ability to maintain visibility while providing a barrier against unauthorized access. They are also available in different heights and gauges to suit specific security requirements.
2. Steel Fence Panels:
Steel fence panels are renowned for their strength and durability. Constructed from steel bars or solid steel sheets, these panels offer exceptional protection against intrusion. They are often used in high-security areas such as prisons, military bases, and industrial facilities. Steel fence panels can be customized with various decorative features or specialized coatings to enhance their appearance and resistance to wear and tear. While they are a costlier option, their long lifespan and robustness make them a worthwhile investment.
3. Welded Wire Fence Panels:
Welded wire fence panels are sturdy and reliable, ideal for areas that require both security and visibility. These panels consist of steel wires that are welded at all intersection points. The welding process ensures the wires remain firmly connected, making the panels resistant to cutting or bending. Welded wire fence panels are commonly used for protecting schools, sports facilities, and public parks. They are available in various mesh sizes and can be customized to fit specific requirements.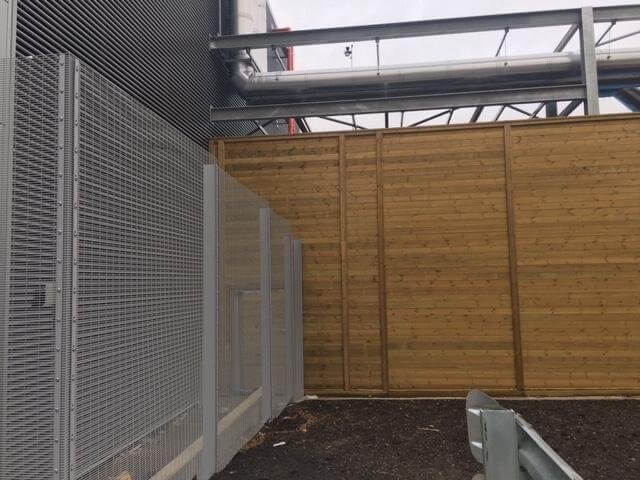 4. Palisade Fence Panels:
Palisade fence panels are designed to provide maximum security and act as a strong deterrent. They are made of steel or aluminum and feature vertical bars with sharp or blunt tops. The distinctive design of palisade fence panels makes it extremely difficult for intruders to climb or breach the barrier. These panels are widely used to protect sensitive areas such as power plants, government buildings, and storage facilities. Palisade fence panels are available in different heights, and the spacing between the vertical bars can be adjusted based on the level of security required.
5. Mesh Fence Panels:
Mesh fence panels offer a combination of security, visibility, and aesthetic appeal. They are constructed with closely spaced wires that form small rectangular or square openings. Mesh fence panels are popular for residential properties, parks, and public buildings, where a balance between security and visibility is essential. They can be installed with anti-climb features, making them a reliable option for deterring potential intruders. Mesh fence panels come in various colors and styles, offering flexibility in design choices.
Conclusion:
When it comes to protecting your property, choosing the right security fence panels is crucial. By understanding the different types available – including chain-link, steel, welded wire, palisade, and mesh panels – you can make an informed decision based on your specific security needs. Consider factors such as desired level of visibility, strength, and budget when selecting the appropriate panel type. Remember, investing in high-quality security fence panels is not just a matter of protecting your property, but also providing peace of mind.