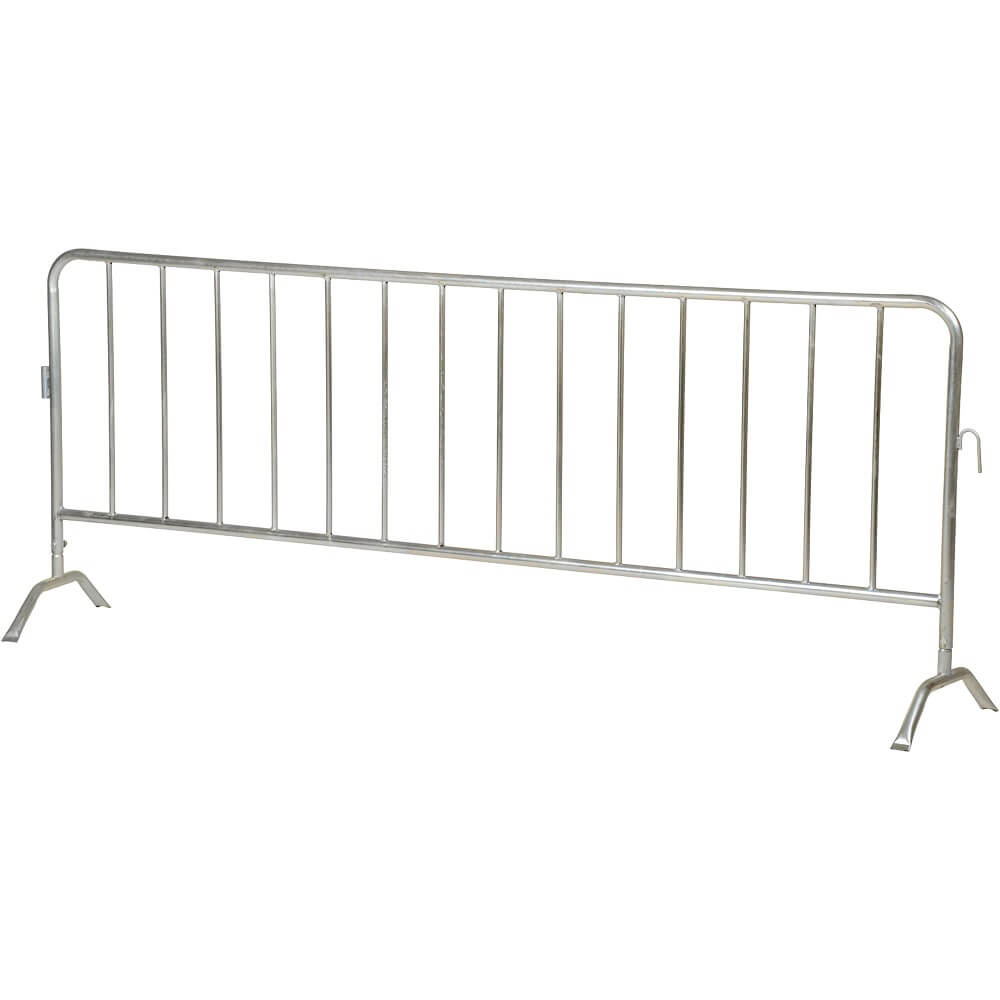 Title: Revolutionizing Public Spaces with the Original Flat Foot Style Barrier
Introduction:
Public spaces are the heart of our communities. They connect people, foster social interactions, and contribute to a sense of belonging. To ensure the safety and convenience of individuals in these spaces, the original flat foot style barrier has emerged as a versatile solution, revolutionizing the way we design and manage public areas. This article explores the various applications of this barrier and highlights its exceptional features and advantages, showcasing why it should be an essential addition to any public space.
Ensuring Public Safety:
The primary function of the original flat foot style barrier is to maintain a safe and organized environment. With its sturdy construction and innovative design, it offers remarkable stability, effectively preventing unauthorized access and enhancing crowd control. These barriers act as a physical deterrent, safeguarding pedestrians from potential hazards and ensuring the smooth flow of foot traffic. From bustling city streets to recreational parks, the original flat foot style barrier establishes a secure perimeter, instilling a sense of confidence in both visitors and authorities alike.
Seamless Integration:
One notable advantage of the original flat foot style barrier is its ability to seamlessly blend into any public space. Available in various finishes, colors, and materials, these barriers can be customized to match the aesthetic and architectural elements of their surroundings. Whether it's a historical landmark, a modern plaza, or a landscaped area, these barriers provide a cohesive look, preserving the visual integrity of the environment. This versatility allows public space designers and planners to maintain the desired ambience while ensuring optimal security.
Robust Durability:
Public spaces endure high footfall and exposure to various weather conditions, making durability a vital factor to consider. The original flat foot style barrier surpasses expectations with its exceptional durability. Constructed using high-quality materials, it withstands the test of time and resists corrosion, guaranteeing longevity and reducing maintenance costs. Its robustness ensures that public areas remain safe and aesthetically pleasing, even under challenging circumstances.
Convenient Mobility:
Flexibility is crucial when it comes to public space management. The original flat foot style barrier offers convenient mobility, enabling quick and easy reconfiguration of public areas. Equipped with sturdy wheels, these barriers can be effortlessly moved and positioned as per requirement. Whether it's redirecting foot traffic during events, creating temporary blockades for maintenance, or adapting space for diverse purposes, the mobility of these barriers simplifies the management process, saving both time and resources.
Conclusion:
From maintaining public safety and seamless integration to robust durability and convenient mobility, the original flat foot style barrier emerges as the quintessential solution for public spaces. Its versatile applications and exceptional features ensure that communities can enjoy safe, well-organized environments without compromising on aesthetics. As public spaces continue to evolve and cater to the diverse needs of individuals, investing in the original flat foot style barrier becomes imperative to create a harmonious balance between safety and functionality.