Title: Welded Fence Panels: The Ultimate Choice for Unbeatable Perimeter Protection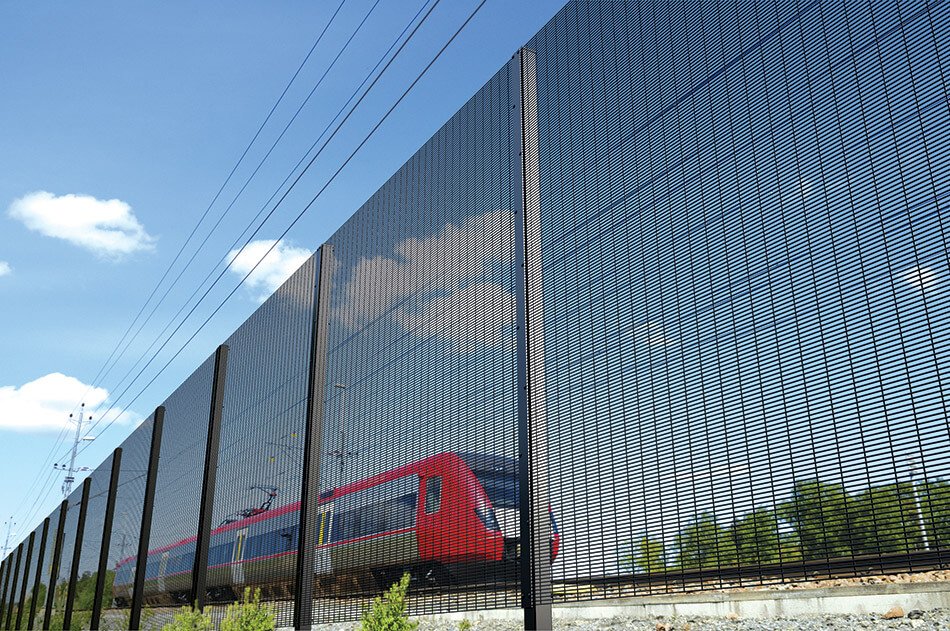 Introduction:
Perimeter protection plays a critical role in safeguarding our properties, be it residential, commercial, or industrial. When it comes to ensuring uncompromised security, one solution stands out above the rest – welded fence panels. So, why are welded fence panels becoming increasingly popular? Let's dive into the advantages of these reliable and robust security shields.
1. Unparalleled Durability and Strength:
Welded fence panels are constructed using high-quality materials, such as galvanized steel, ensuring exceptional durability and strength. These panels are meticulously engineered to withstand the harshest weather conditions, resisting rust, corrosion, and wear. This longevity guarantees that your perimeter remains secure for years to come, offering true peace of mind.
2. Optimal Security:
The welded design of these fence panels provides a formidable security barrier. Unlike traditional fences, the welding process creates a seamless and rigid connection, eliminating weak points vulnerable to breaches. This ensures that unwanted intruders are effectively deterred, maintaining the integrity of your protected space.
3. Versatility and Customization:
Welded fence panels offer endless customization options to suit your specific needs. Whether you require increased height, specialized coatings for enhanced aesthetics, or specific dimensions, these panels can be tailored to match your requirements precisely. This adaptability makes them a cost-effective choice for various applications, including residential estates, industrial facilities, schools, and government buildings.
4. Easy Installation and Maintenance:
Thanks to their modular nature, welded fence panels can be easily installed and adjusted to fit any terrain. With user-friendly installation methods, the setup process is efficient, saving you both time and money. Additionally, their low-maintenance characteristics make them an ideal choice for busy property owners. Regular inspections and occasional cleaning will keep these panels in pristine condition, prolonging their lifespan and preserving their security capabilities.
5. Enhanced Aesthetic Appeal:
While security remains the primary objective, welded fence panels also excel in providing an attractive aesthetic appeal. With various design options, such as ornamental patterns and different color coatings, you can seamlessly integrate these panels into any architectural style. This blend of functionality and beauty ensures that your perimeter protection solution seamlessly complements and enhances your property's overall visual appeal.
Conclusion:
When it comes to safeguarding your property, compromising on security is not an option. Welded fence panels offer a reliable, long-lasting, and highly customizable solution that ticks all the boxes. From their unparalleled durability and optimal security features to their versatile customization options and seamless integration, these panels provide the ultimate perimeter protection solution. Invest in welded fence panels today, and enjoy the peace of mind that comes with knowing your property is protected by the best.