Discover the Perfect Welded Metal Fence Designs for Your Architectural Landmark Project
When it comes to architectural landmark projects, attention to detail and aesthetic appeal are paramount. One key element that can elevate the overall beauty and security of your project is a welded metal fence. With a myriad of designs to choose from, you can effortlessly elevate your project to new heights. In this article, we will explore the exceptional features and advantages of our welded metal fence designs, ensuring your architectural vision becomes a reality.
1. Unmatched Durability:
Our welded metal fence designs are crafted with the highest-quality materials, ensuring unparalleled durability. No matter the weather conditions or external elements, our fences are built to withstand the test of time. By choosing our products, you can have peace of mind knowing that your architectural landmark project will remain protected for years to come.
2. Customization Options:
We understand that every architectural landmark project is unique, requiring fencing solutions that seamlessly integrate with the design. Our range of welded metal fence designs offers unmatched customization options. From intricate patterns to specific color choices, you have the freedom to create a fence that perfectly complements the surrounding aesthetics, elevating the overall appeal of your project.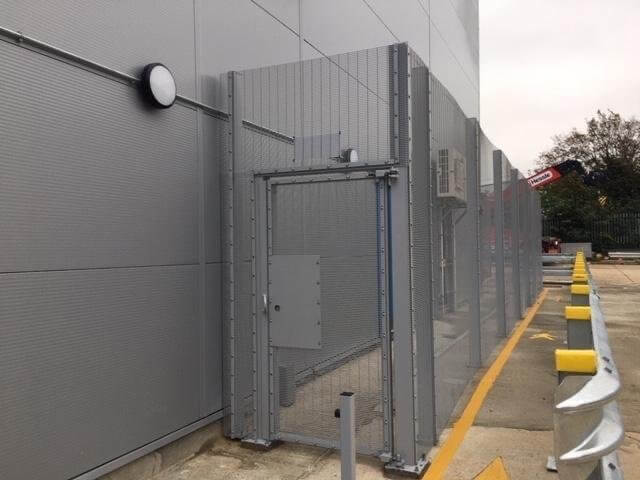 3. Enhanced Security:
Security is a crucial aspect of any architectural landmark project. Our welded metal fence designs not only add a touch of elegance but also provide enhanced security. With sturdy construction and precise engineering, our fences act as a formidable barrier, deterring intruders and ensuring the safety of the premises. Trust our fences to protect your architectural masterpiece.
4. Low Maintenance:
We understand the importance of hassle-free maintenance for architectural landmark projects. Our welded metal fence designs are designed with ease of maintenance in mind. The high-quality materials and expert craftsmanship ensure minimal maintenance requirements, freeing up time and resources for other vital aspects of your project.
5. Sustainable Solutions:
Architectural landmark projects often emphasize sustainability and eco-friendly practices. By choosing our welded metal fence designs, you contribute to a greener future. Our fences are crafted using sustainable materials and adhere to environmentally conscious manufacturing processes. Embrace our eco-friendly approach without compromising on quality or aesthetics.
In conclusion, our range of welded metal fence designs is the perfect fit for your architectural landmark project. With unmatched durability, customization options, enhanced security, low maintenance, and sustainable solutions, our products offer an unparalleled combination of features. Elevate your project's aesthetics and ensure long-lasting protection by choosing our welded metal fence designs. Experience excellence in architectural fencing today.