Introduction:
In today's rapidly changing world, security concerns have become a top priority for individuals, businesses, and government agencies. As a result, the demand for high-quality security fencing has significantly increased. Welded security fencing, known for its durability and strength, has emerged as a popular choice for both residential and commercial properties. However, to truly stand out from the rest and enhance the overall appeal, customization options play a pivotal role. In this article, we will explore the various customization options available for welded security fencing, explaining how they can elevate the aesthetics while maintaining the essential security features.
1. Choice of Materials:
When it comes to customization, selecting the right materials for your welded security fencing is crucial. Stainless steel, aluminum, and galvanized steel are commonly used due to their strength and resistance to corrosion. Each material carries unique characteristics and enables different aesthetic options. For instance, stainless steel offers a sleek and modern look, while aluminum can be coated with various finishes for a personalized touch. Galvanized steel, on the other hand, provides a more traditional and robust appearance.
2. Color Customization:
Gone are the days when security fencing was limited to plain, industrial-looking designs in shades of gray or black. Now, with advancements in powder coating technology, welded security fences can be customized to match any desired color scheme. Vibrant or muted, metallic or matte – the options are limitless. Property owners can choose colors that blend seamlessly with their surroundings or use contrasting tones to make a bold statement.
3. Ornamental Features:
To add a touch of elegance to welded security fencing, various ornamental features can be incorporated. These features not only enhance the visual appeal but also serve as a deterrent to potential intruders. Decorative finials, spears, scrolls, or even customized logos can be included in the design, creating a personalized and unique look that distinguishes the property from others.
4. Customized Height and Design:
To cater to specific security needs or architectural requirements, welded security fencing can be customized in terms of height and design. While taller fences offer increased privacy and security, lower ones might be preferred for more open spaces. Additionally, the design of the fence can incorporate special features such as curved tops or vertical bars, contributing to the overall aesthetic appeal.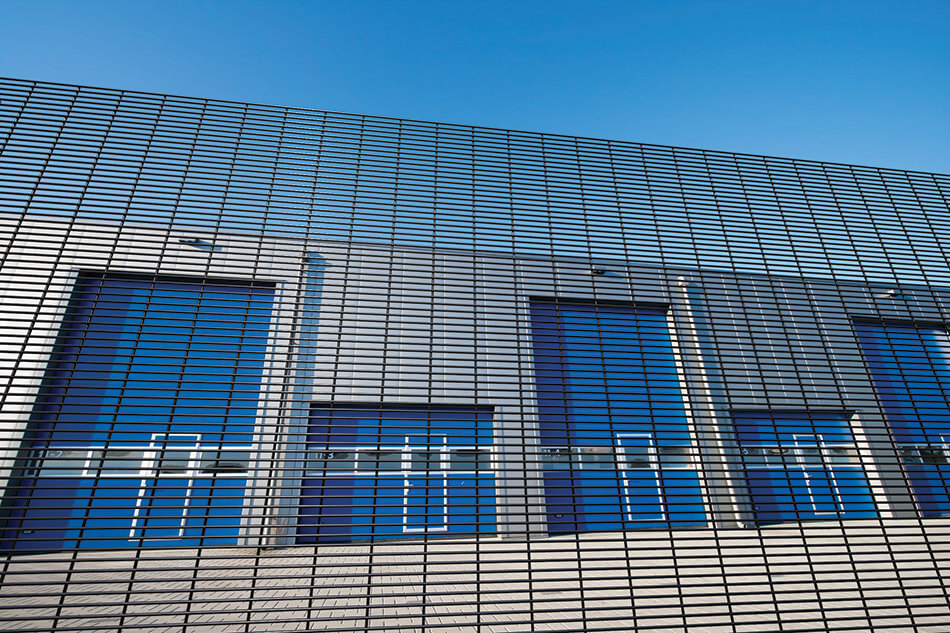 5. Lighting Integration:
Incorporating lighting features into welded security fencing not only enhances security but also adds a captivating visual element. LED lights integrated into the fence posts or along the top rail can illuminate the surroundings, creating an attractive and inviting atmosphere. Moreover, the strategic placement of lighting can ensure enhanced surveillance and deterrence during nighttime.
6. Mesh Customization:
Mesh panels form an integral part of welded security fencing, providing additional security while allowing visibility and air circulation. These panels can be customized to include different mesh sizes, patterns, or even graphic designs. Such customization options contribute to the overall appeal while meeting specific requirements for privacy and aesthetic coherence.
Conclusion:
Welded security fencing continues to be a popular choice for those seeking sturdy and reliable protection. However, customization options allow property owners to go beyond the standard designs and create eye-catching security solutions tailored to their preferences. The choice of materials, color customization, ornamental features, customized height and design, lighting integration, and mesh customization are just some of the possibilities available. By incorporating these customization options, welded security fencing not only enhances security but also adds value and aesthetic appeal to any property. So why settle for ordinary when you can have extraordinary? Choose personalized welded security fencing and stand out from the crowd.