?
Introduction:
When it comes to securing your property, choosing the right type of fencing is crucial. Among the various options available, welded wire fencing and chain link fencing are two popular choices. Both have their own advantages and drawbacks, but which one is better for security? In this article, we will explore the features, benefits, and limitations of both welded wire fencing and chain link fencing to help you make an informed decision.
Welded Wire Fencing:
Welded wire fencing, also known as mesh fencing, is fabricated from steel wires that are welded together to form a rigid grid pattern. It provides a high level of security due to its sturdy construction and smaller mesh openings. The tightly welded wires make it difficult for intruders to break through or climb over.
Advantages of Welded Wire Fencing:
1. Enhanced Security: The tightly-welded mesh pattern and durable construction make welded wire fencing an excellent choice for security. Its smaller openings make it difficult for unauthorized individuals to squeeze through or cut the wires.
2. Aesthetic Appeal: Welded wire fencing has a clean and uniform appearance that can blend well with various architectural styles. It provides an unobstructed view of the surroundings, making it suitable for areas where visibility is desired.
3. Versatility: Welded wire fencing is available in various heights and gauges, allowing you to choose the level of security that suits your specific needs. It can be customized with different coatings and finishes to resist corrosion and withstand harsh weather conditions.
Limitations of Welded Wire Fencing:
1. Cost: Welded wire fencing tends to be more expensive than chain link fencing, especially for high-security applications. The cost of materials and installation can be a determining factor for some individuals or businesses.
2. Installation Challenges: Welded wire fencing requires skilled installation due to the need for precise measurements and alignment. Improper installation may result in gaps or weak spots, compromising the security it provides.
Chain Link Fencing:
Chain link fencing is made from interwoven galvanized or coated steel wires that form a diamond pattern. It is a popular choice for both residential and commercial applications due to its affordability and versatility.
Advantages of Chain Link Fencing:
1. Affordability: Chain link fencing is generally more cost-effective compared to welded wire fencing. It provides decent security at a lower price point, making it a suitable option for budget-conscious individuals or businesses.
2. Quick and Easy Installation: Chain link fencing is relatively simple to install, particularly for professionals. It comes in pre-made panels or rolls, reducing the installation time and cost.
3. Durability: Chain link fencing is highly durable and resistant to rust, making it suitable for outdoor applications. It requires minimal maintenance and can withstand harsh weather conditions.
Limitations of Chain Link Fencing:
1. Limited Security: While chain link fencing provides a level of security, it may not be as secure as welded wire fencing. The larger diamond-shaped openings can make it easier for intruders to climb over or pass through.
2. Aesthetics: Chain link fencing has a more industrial or utilitarian appearance, which may not be visually appealing in certain settings. It may obstruct the view and not provide the desired level of privacy.
Conclusion:
Both welded wire fencing and chain link fencing have their own merits and limitations when it comes to security. Welded wire fencing offers enhanced security, aesthetic appeal, and customization options, but it comes at a higher cost. On the other hand, chain link fencing provides affordability, quick installation, and durability, but it may not provide the same level of security and aesthetic appeal.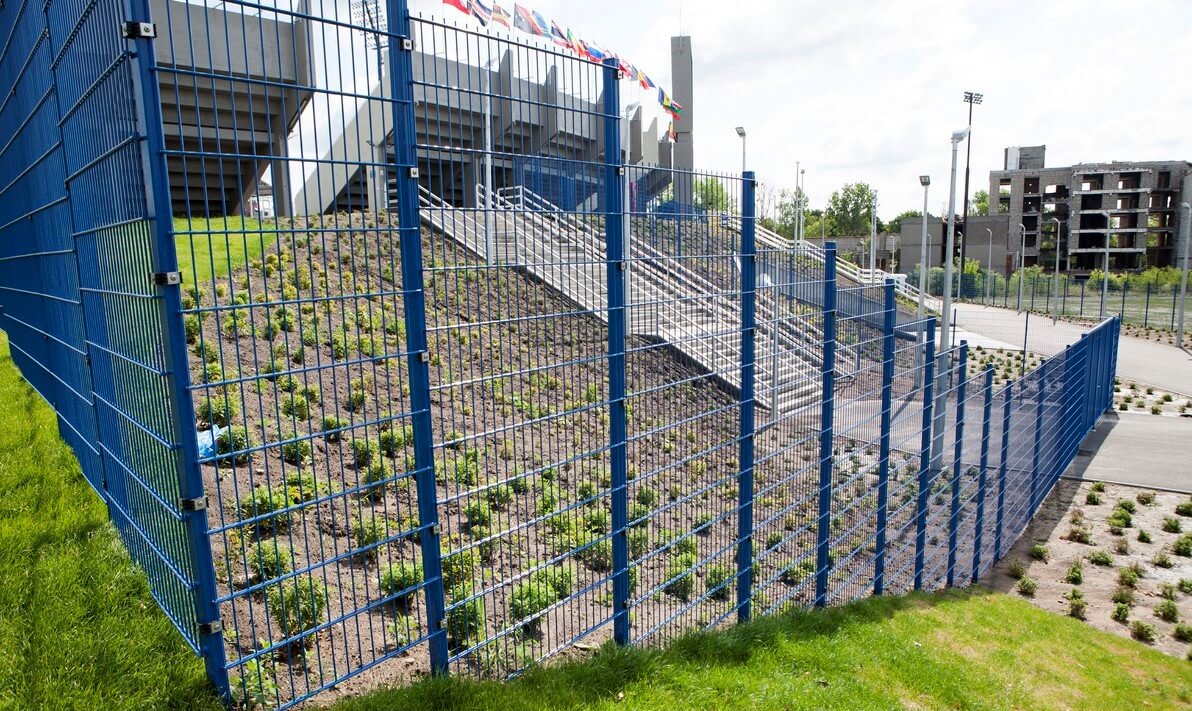 Therefore, the choice between welded wire fencing and chain link fencing depends on your specific security needs, budget, and aesthetic preferences. It is recommended to consult with professionals and weigh the pros and cons of each option to make the most suitable decision for your property. Remember, proper installation and maintenance are key factors in maximizing the security and lifespan of any fencing option.