?
When it comes to ensuring the security of a property or establishment, one of the most crucial aspects to consider is the perimeter fencing. A strong and reliable fencing system plays a vital role in keeping intruders at bay. In recent years, the 358 welded wire fence has gained substantial popularity as the ideal option for perimeter security. But what exactly makes it stand out among other fencing options?
The 358 welded wire fence, also known as the anti-climb fence, is a cutting-edge solution designed to maximize security while maintaining an aesthetically pleasing appearance. It is made from high-quality steel wire that is welded at each intersection, creating a virtually impenetrable barrier. This type of fence is named "358" due to its measurements, with 3″ x 0.5″ (76.2mm x 12.7mm) mesh openings.
One of the primary reasons why the 358 welded wire fence is the go-to choice for perimeter security is its remarkable strength and durability. The heavy gauge steel wire used in its construction is resistant to cutting and vandalism attempts, making it extremely difficult for intruders to breach. Unlike traditional chain link fences or mesh fences with larger openings, the 358 welded wire fence offers enhanced protection against forced entry, preventing potential burglaries or acts of vandalism.
Another distinguishing feature of the 358 welded wire fence is its anti-climb design. The small mesh openings prevent individuals from gaining a foothold, making it nearly impossible for them to climb over the fence. This anti-climb feature is especially crucial in high-security areas such as prisons, military facilities, and government buildings. With the 358 welded wire fence, property owners can rest assured that unauthorized individuals will not be able to penetrate their perimeter without detection.
Moreover, the unobtrusive appearance of the 358 welded wire fence sets it apart from other security fencing options. Unlike solid panel fences or barbed wire fences that create a prison-like atmosphere, the 358 welded wire fence offers a clear line of sight while maintaining security. This feature is particularly important for properties that require constant surveillance and monitoring, such as warehouses or industrial sites. The open mesh design allows security personnel to easily detect any suspicious activity from both sides of the fence, ensuring a proactive approach to security.
In addition to its security and visibility advantages, the 358 welded wire fence also offers excellent longevity. The galvanized steel wire is coated with a layer of zinc, providing exceptional corrosion resistance and weatherproofing properties. This means that the fence can withstand harsh environmental conditions, including heavy rain, extreme heat, and even salty coastal air. As a result, the 358 welded wire fence requires minimal maintenance and can last for many years, providing a cost-effective security solution.
Furthermore, installing a 358 welded wire fence is a relatively straightforward process. It can be easily customized to match the specific requirements of each property, whether it's a small residential area or a large commercial complex. The fence panels can be installed on various types of surfaces, including concrete, wood, or steel posts, allowing for flexibility in design. Additionally, the modular nature of the 358 welded wire fence means that repairs or replacements can be done efficiently, minimizing any potential downtime.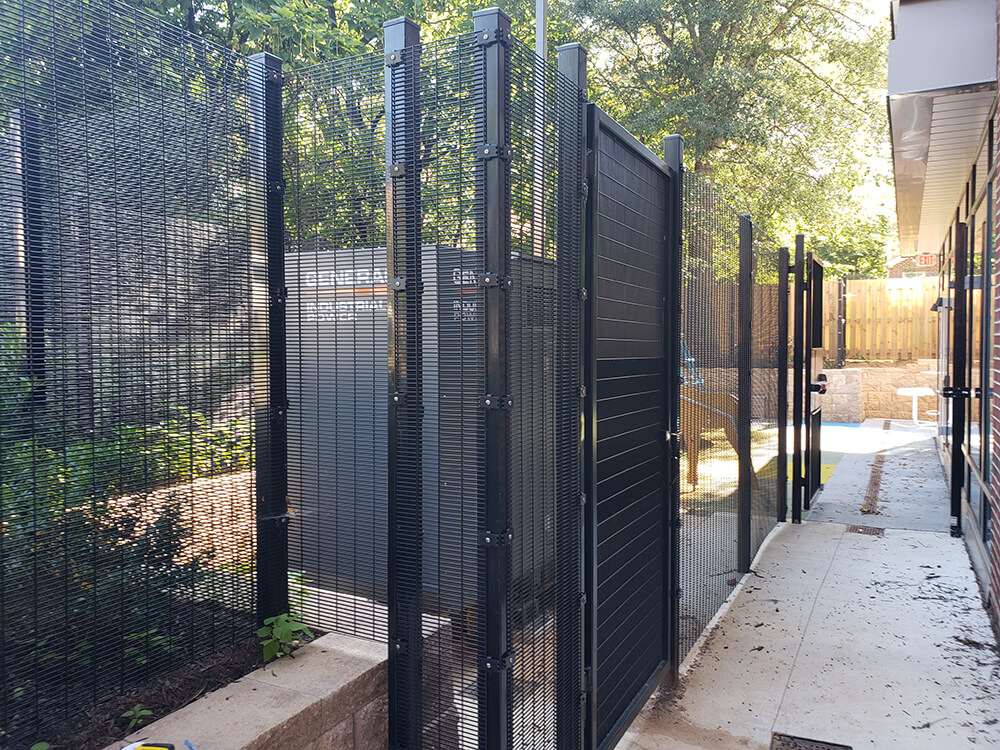 In conclusion, the 358 welded wire fence has emerged as the ideal option for perimeter security due to its unbeatable strength, anti-climb design, unobtrusive appearance, longevity, and easy installation. Property owners who prioritize security can trust this advanced fencing solution to provide a robust defense against unauthorized access. With its numerous advantages, the 358 welded wire fence proves to be a wise investment that ensures the safety and protection of any property.