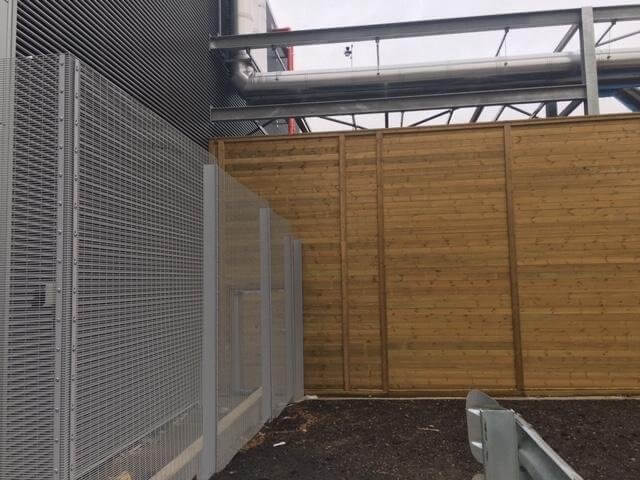 Why 358 Welded Wire Fence is the Ultimate Solution for Securing High-Risk Areas
In today's world, ensuring utmost security in high-risk areas has become a top priority. Whether it's prisons, military bases, or sensitive government facilities, a reliable security system is essential. When it comes to fortifying these crucial spaces, the 358 Welded Wire Fence stands out as the ideal choice.
Strength and Durability
One of the key advantages of the 358 Welded Wire Fence is its exceptional strength and durability. Constructed with 8-gauge wire that is welded at each intersection, this fence offers unparalleled resistance to cutting and climbing attempts. Its robust structure acts as an impenetrable barrier, deterring even the most determined intruders.
Narrow Openings
Another unique feature of the 358 Welded Wire Fence is its narrow openings. With a mesh pattern of 3″ x 0.5″, it prevents any unauthorized access by eliminating hand or footholds. This design makes scaling the fence nearly impossible, offering maximum security against intrusion. Its tightly woven mesh also ensures clear visibility, allowing for effective monitoring of the protected area.
Anti-Corrosive Coating
To withstand harsh weather conditions and ensure long-lasting performance, the 358 Welded Wire Fence is coated with a high-quality anti-corrosive material. This coating provides exceptional resistance against rust and corrosion, significantly extending the fence's lifespan. By choosing this fence, you can be assured that your high-security area will remain protected for years to come, minimizing the need for frequent maintenance or replacements.
Easy Installation and Maintenance
The installation process of the 358 Welded Wire Fence is quick and hassle-free, thanks to its simple design and lightweight construction. This not only saves time but also reduces labor costs. Additionally, maintaining this fence requires minimal effort, as its anti-corrosive coating ensures easy cleaning and prevents the accumulation of debris or dirt.
Versatility
The 358 Welded Wire Fence seamlessly blends security and aesthetics, making it a versatile choice for high-risk areas. It is available in various colors and can be customized to match the surrounding environment or facility requirements. Whether it needs to blend discreetly or stand out as a visible deterrent, this fence can be tailored to suit any setting without compromising security.
In conclusion, when it comes to safeguarding high-security areas, selecting the right fencing solution is paramount. The 358 Welded Wire Fence shines as the ultimate choice with its unbeatable strength, narrow openings, anti-corrosive coating, ease of installation and maintenance, and versatility. Trust this innovative fence to provide the utmost security, ensuring peace of mind in even the most critical environments.