Introduction:
Parks and recreational areas are an integral part of any community, offering a space for people to relax, exercise, and enjoy outdoor activities. As such, it becomes essential to ensure the safety and security of these spaces without compromising the aesthetics. A 358 welded wire fence emerges as the ideal solution that provides both security and visual appeal to parks and recreational areas. This article aims to explore the various reasons why a 358 welded wire fence is the perfect choice for such environments.
1. Unmatched Strength and Durability:
One of the primary reasons to opt for a 358 welded wire fence in parks and recreational areas is its unmatched strength and durability. The 358 welded wire mesh consists of thick, high-quality wires that are tightly spaced at 3 inches by 0.5 inches, forming small rectangular apertures. This dense construction results in a fence that is virtually impossible to climb or cut through, making it an excellent deterrent against unauthorized entry and vandalism.
2. Enhanced Safety and Security:
The safety and security of park visitors should always be a top priority. A 358 welded wire fence offers an added layer of protection by creating a physical barrier that prevents unauthorized access, ensuring that the park remains a safe haven for both children and adults. The small rectangular apertures characteristic of the 358 welded wire mesh effectively restrict the passage of small animals and unwanted pests, reducing the risk of encounters that could potentially harm visitors.
3. Visibility and Aesthetics:
Unlike solid walls or fences, a 358 welded wire fence provides unobstructed visibility without compromising the overall aesthetics of the park or recreational area. The slender wire mesh design allows visitors to see the surroundings, enhancing the overall experience and promoting a sense of openness. The fence seamlessly blends into the environment, allowing the beauty of the park to shine through while still maintaining boundaries and indicating restricted areas, if any.
4. Low Maintenance Requirements:
Maintaining a park or recreational area often involves addressing numerous aspects, and the last thing administrators need is a fence demanding constant attention. Luckily, a 358 welded wire fence requires minimal maintenance, saving time, effort, and resources. The galvanized or PVC coating on the wires provides excellent corrosion resistance, making the fence weatherproof and reducing the need for frequent repairs or replacements. This feature not only saves money in the long run but also allows administrators to focus on more essential tasks, such as improving amenities or organizing events.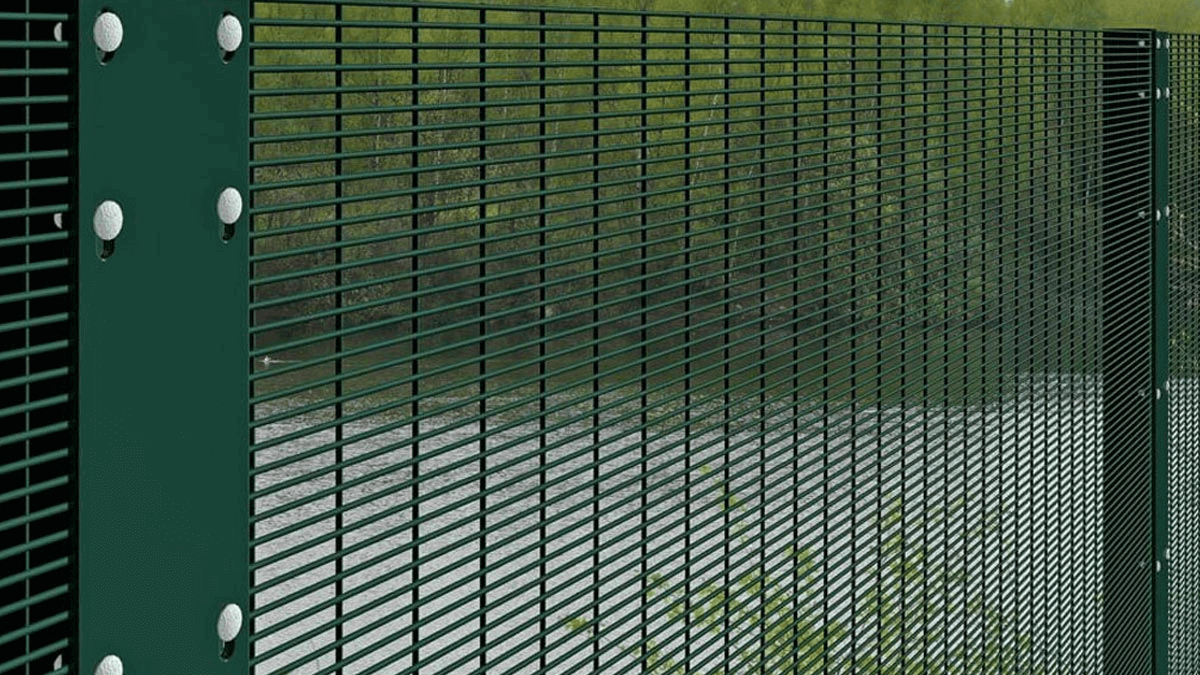 5. Customizability:
Every park and recreational area has unique requirements, and a 358 welded wire fence offers tremendous flexibility in meeting those needs. The wire mesh panels can be easily customized to fit any shape or size, allowing administrators to incorporate the fence seamlessly into the existing layout. Additionally, the fence can be painted in various colors to match the park's aesthetics or to aid in wayfinding.
6. Environmentally Friendly Option:
Sustainability and being environmentally conscious have become crucial considerations in modern times. A 358 welded wire fence is an excellent environmentally friendly option. The fence is typically made from recycled steel, reducing the carbon footprint associated with its production. Additionally, the open design of the mesh allows for natural airflow, reducing the impact on the environment while still providing security and safety.
Conclusion:
In conclusion, a 358 welded wire fence emerges as the ideal choice for parks and recreational areas due to its unmatched strength, enhanced safety, unobstructed visibility, low maintenance, customizability, and environmentally friendly nature. When it comes to ensuring the security and aesthetics of these public spaces, the 358 welded wire fence provides an excellent balance, creating a safe environment while maintaining the inviting and enjoyable aspects of parks and recreational areas. So, if you are responsible for managing or planning such a space, consider the numerous advantages that a 358 welded wire fence can offer.