?
Industrial security is a critical concern for businesses worldwide. With the increasing risk of theft, vandalism, and unauthorized access, it is vital to invest in the right security solutions to protect industrial sites. One highly effective option that is gaining popularity in the industrial sector is the 358 Welded Wire Fence. This article aims to highlight the reasons why choosing a 358 Welded Wire Fence is a smart decision when it comes to industrial security.
First and foremost, the 358 Welded Wire Fence offers exceptional strength and durability. Made from high-quality steel wires, this type of fence is extremely tough and resistant to external forces. The tight mesh pattern, consisting of 3″ x 0.5″ rectangular openings, provides a strong barrier that is nearly impossible to penetrate. Its robust construction ensures that the fence can withstand harsh environmental conditions and various attempts at breaching, ensuring the highest level of security for industrial sites.
Apart from its strength, the 358 Welded Wire Fence also offers excellent visibility. The narrow openings allow for unobstructed views both inside and outside the perimeter, providing a clear line of sight. This is particularly advantageous for maintaining constant surveillance of the surroundings, allowing security personnel to spot any potential threats quickly. The enhanced visibility of the fence also acts as a deterrent, as potential intruders are aware that they are easily visible and less likely to attempt any unauthorized access.
Another significant advantage of the 358 Welded Wire Fence is its versatility. It can be customized to meet specific security requirements, such as adding barbed wire, razor wire, or additional security features. This ensures that the fence can be tailored to suit the needs of different industrial sites. Furthermore, these fences can be easily integrated with other security systems, such as CCTV cameras and intrusion detection systems, creating a comprehensive security solution that provides multiple layers of protection.
Installation and maintenance of the 358 Welded Wire Fence are relatively straightforward, making it a convenient choice for industrial security. The fence panels are pre-welded, allowing for quick and easy installation. Additionally, the modular design of these fences enables easy replacement and repair of damaged sections without disrupting the entire perimeter. As a result, maintenance costs and downtime are minimized, ensuring uninterrupted security for industrial facilities.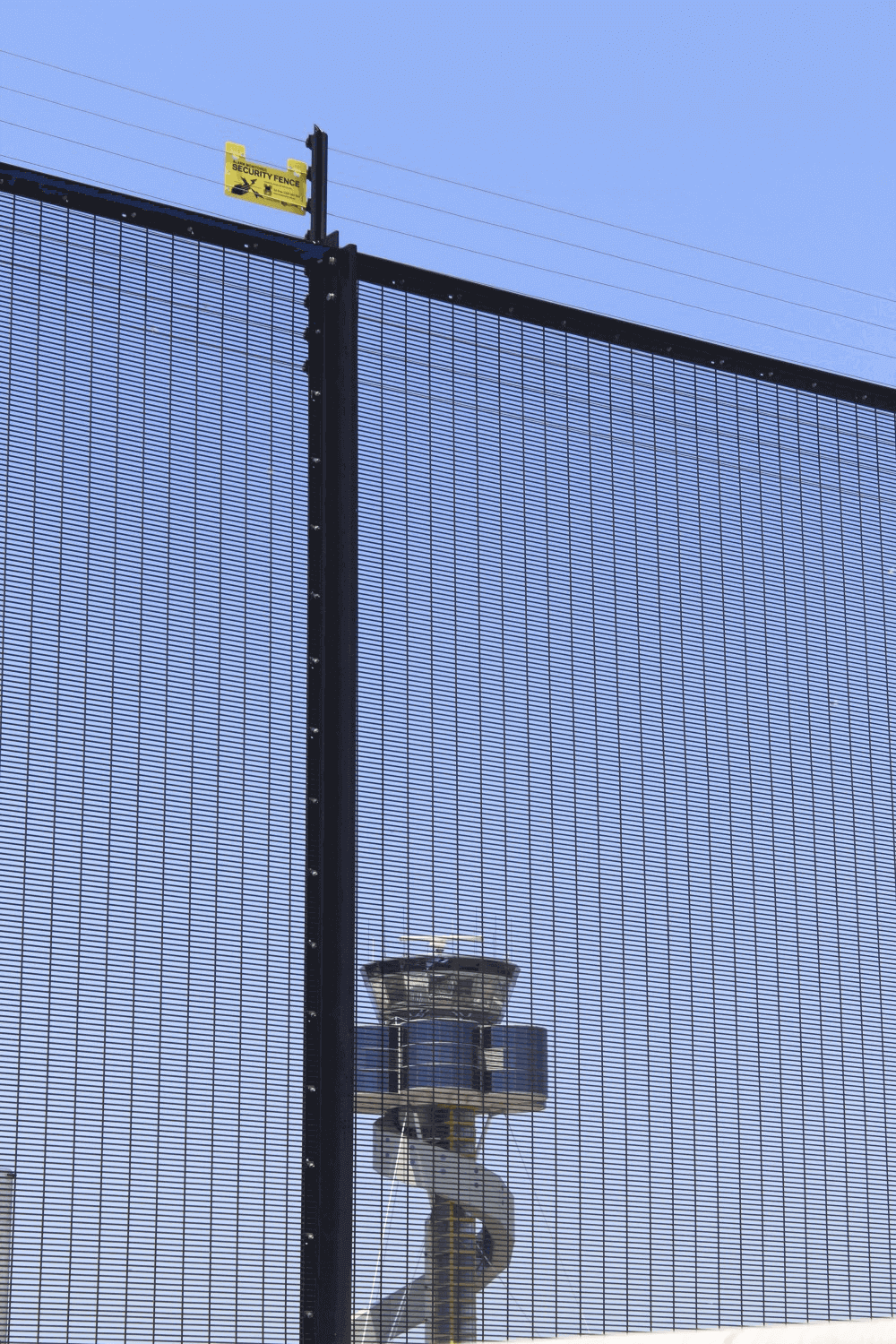 Furthermore, the 358 Welded Wire Fence is highly cost-effective in the long run. Its durable construction and low maintenance requirements significantly reduce the need for frequent repairs or replacements, thus saving costs over time. Additionally, the enhanced security provided by this type of fence helps minimize losses due to theft or vandalism. By investing in a reliable security solution like the 358 Welded Wire Fence, businesses can potentially save substantial amounts in terms of lost inventory and property damages.
Lastly, the 358 Welded Wire Fence is aesthetically pleasing without compromising security. Its clean and elegant design adds a touch of professionalism to industrial sites, creating a positive impression on employees, visitors, and potential clients. While security is the primary goal, the fence also contributes to the overall visual appeal of the facility, enhancing its reputation and value.
In conclusion, the 358 Welded Wire Fence offers numerous advantages that make it an excellent choice for industrial security. Its exceptional strength, visibility, versatility, ease of installation and maintenance, cost-effectiveness, and aesthetic appeal make it stand out among other security solutions. By investing in a reliable and robust fence like the 358 Welded Wire Fence, businesses can create a secure environment that protects their valuable assets and ensures peace of mind.