When it comes to enhancing the privacy and security of your property, there are numerous fencing options available in the market. Among these options, aluminum fencing stands out as an excellent choice due to its unique qualities and benefits. In this article, we will delve into the reasons why aluminum fencing is an ideal option for ensuring privacy and protection.
1. Durability: One of the key factors to consider when choosing a fence is its longevity and resistance to wear and tear. Aluminum fencing, known for its exceptional durability, is built to withstand harsh weather conditions and daily use. Unlike other materials such as wood or wrought iron, aluminum does not rust, rot, or warp. Its robust construction ensures a long-lasting solution that will protect your property for years to come.
2. Low Maintenance: Maintaining a fence can be a time-consuming and costly endeavor. However, aluminum fencing requires minimal maintenance compared to other materials. Thanks to its resistant properties, cleaning an aluminum fence is as simple as hosing it down or wiping it with a damp cloth. Unlike wood, aluminum does not require painting or staining, saving you both time and money in the long run.
3. Security: Aluminum fencing provides a high level of security to your property. The sturdy construction and height options make it difficult for intruders to climb over. Additionally, aluminum fences can be equipped with various security features such as lockable gates and additional security attachments. These added features enhance the overall security and privacy of your property, giving you peace of mind.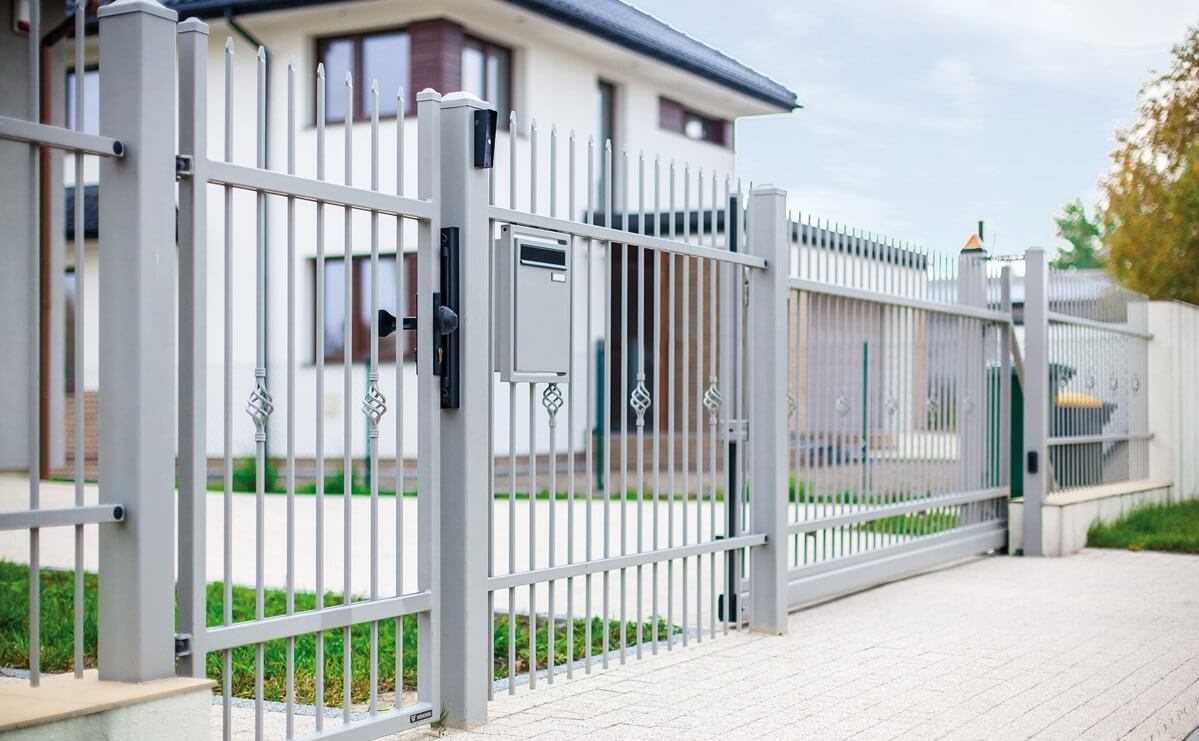 4. Versatile Design Options: Aluminum fences offer a wide range of design possibilities that can complement any architectural style or personal preference. Whether you prefer a classic look or a modern aesthetic, aluminum fencing can be customized to suit your needs. Additionally, aluminum fences are available in a variety of colors and finishes, allowing you to create a fence that seamlessly integrates into your property's overall design.
5. Cost-effective: While the initial cost of aluminum fencing may be higher compared to some other materials, its long-term cost-effectiveness surpasses its alternatives. Aluminum fences do not require frequent repairs or replacement, significantly reducing the overall cost of ownership. Moreover, the low maintenance requirements save you money on ongoing maintenance expenses. Investing in an aluminum fence is a wise decision that ensures a durable, low-maintenance solution for your privacy and protection needs.
6. Eco-friendly: Choosing aluminum fencing is not only beneficial for your property but also for the environment. Aluminum fences are highly recyclable, making them an eco-friendly option. By opting for aluminum, you contribute to reducing the demand for new materials and help conserve natural resources.
In conclusion, aluminum fencing presents a compelling option for those seeking privacy and protection for their property. Its durability, low maintenance, security features, versatile design options, cost-effectiveness, and eco-friendliness make it an ideal choice. When considering a fence, keep in mind the long-term benefits and advantages of aluminum, ensuring a long-lasting solution that guarantees privacy and protection for your property.