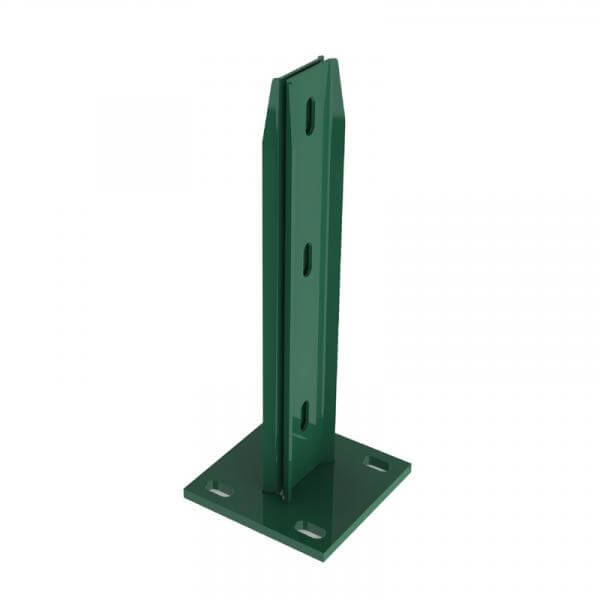 Rust-Free Metal Fence Posts: The Only Choice for Your Fencing Needs
When it comes to fence installation, you want to be sure that you are investing in a product that is both durable and effective. One key component of any successful fence is the metal fence posts that support it. But not all metal fence posts are created equal, and you should always opt for those that are rust-free.
Why is this so important? Rust is the enemy of any metal structure, including fencing. Over time, rust can weaken metal fence posts, causing them to bend, warp, or break under pressure. This can compromise the integrity of your entire fence, rendering it ineffective at providing the necessary security and privacy for your property.
The solution? Rust-free metal fence posts, such as those offered by our company. Our fence posts are made from the highest-quality materials, designed to withstand the toughest weather conditions and resist rust and corrosion. With our rust-free metal fence posts, you can be sure that your fence will stand strong for years to come.
In addition to their durability, our rust-free metal fence posts also offer a number of other advantages over traditional metal posts. For one, they are much easier to install, cutting down on time and labor costs for your fence installation project. They are also more environmentally friendly, as the absence of rust means that they will not leave unsightly rust stains on your property.
So if you are in the market for a new fence or need to replace your existing fence posts, be sure to choose rust-free metal posts. With their superior durability, convenience, and environmental friendliness, they are the clear choice for any fencing needs. And for the best in rust-free metal fence posts, turn to our company – your trusted source for all your fencing needs.